CliMate's future is uncertain
11/29/2023 4:06:41 AM
---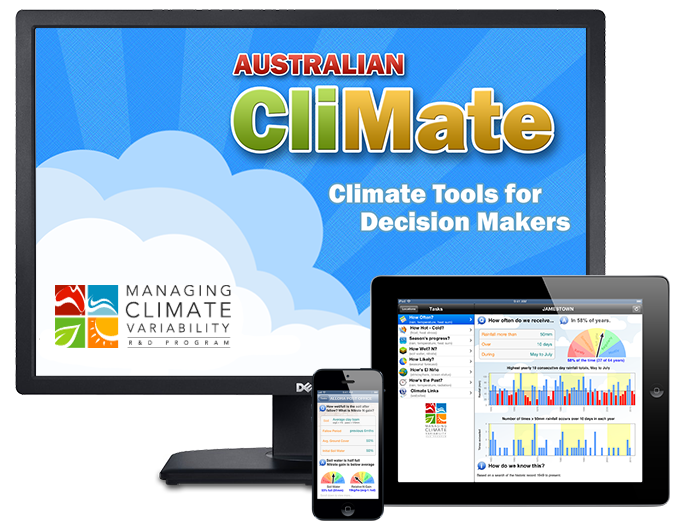 Australian CliMate's lifespan is very uncertain at this time, with no funding to support even modest maintenance. We cannot guarantee its operation into the future.
With > 20,000 registered users since its release in 2013 (>100,000 analyses annually), we are gratified with these statistics and regular positive feedback. How's the season? is CliMate's most popular analysis followed by Howoften? and How's the past?
CliMate was initiated under the Managing Climate Variability Program (MCVP), a joint initiative of R&D Corporations with a common interest in managing production in a variable climate.
CliMate brought 10 separate analyses together which had the same fate as CliMate is experiencing now – lack of support. The design aimed to build on the best of previous analyses and be able to operate in the paddock using mobile devices, bringing long term and near real-time weather data into the decision making space.
CliMate has thrived for 10 years, quite an accomplishment for any software. It appears that CliMate has reached the end of its life cycle, ironic that it was born from the fact that earlier climate tools had become orphans! Maybe 10 years is the lifetime for software!
David Freebairn for the Australian CliMate development team (2012-2023)
David.freebairn@gmail.com
---
Back to List